5-Star Family Dentist For The St Leonards Community
Gentle Dental Care for Your Whole Family
Imagine getting exceptional dental care in a peaceful and calm oasis. At St. Leonards Square Dental Care, we offer that reality. If you've been to other dental practices that seemed cold and clinical, you'll enjoy our comfortable, pleasant environment. St Leonards Dentist Dr Andrew Lau and our friendly team enjoy building relationships with our patients.
Our team speaks English, Mandarin and Cantonese. From caring for our youngest paediatric patients to busy professionals, we have your dental needs covered. Our high-quality dental services will help you enjoy optimal oral health and a brighter smile.
Ready to get started? Call 02 9066 0100 or book your appointment online now!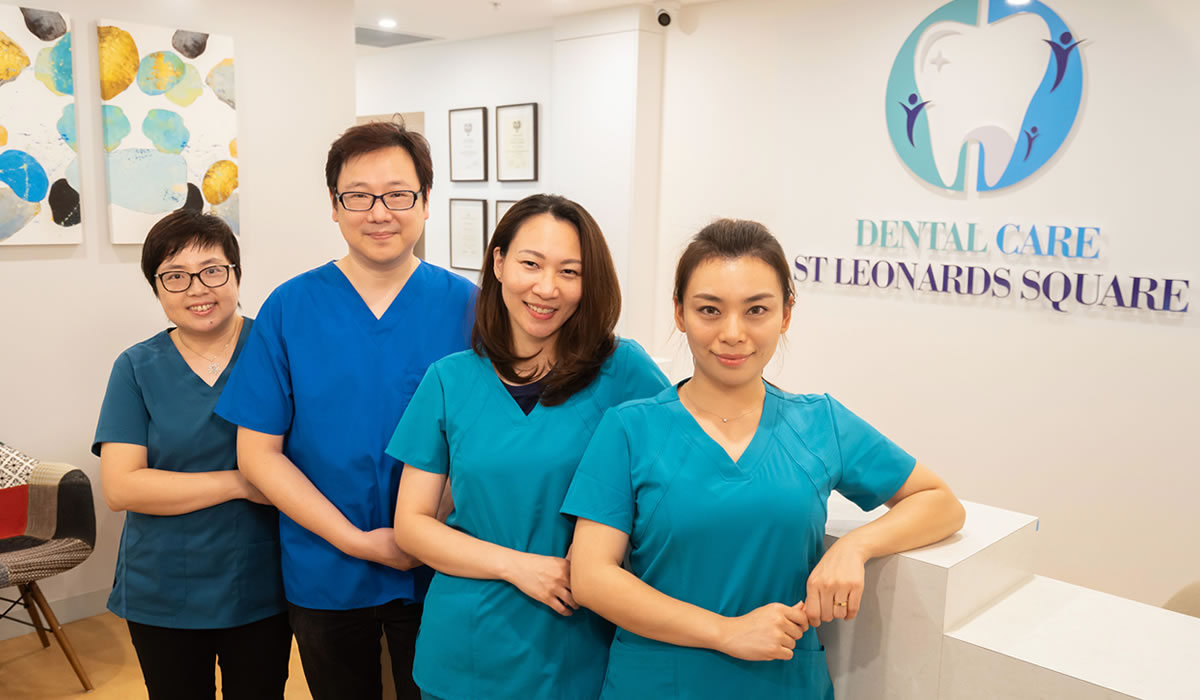 Your One-Stop Destination for All Your Dental Needs
Our practice presents modern solutions for your dental problems. With state-of-the-art technology, patients are ensured of receiving a precise diagnosis and treatment, in a warm and friendly environment. Don't be anxious about receiving treatment; we care about our patients, and it shows! We provide a full menu of services including:
General dentistry
Restorative Dentistry
Children's Dentistry
Teeth Whitening
Emergency Dentistry
Wisdome Teeth Removal
Cosmetic Dentistry
AND MORE!
Get the smile you deserve –
Call 02 9066 0100 or book an appointment online to get started today!
Contact St. Leonards Square Dental Care
We'd Love to Hear from You! Call 02 9066 0100

FIND US
CONTACT
St. Leonards Square Dental Care
Suite 210, 490 Pacific Highway
St Leonards, NSW 2065
T: 02 9066 0100
E: reception@stleonardssquaredental.com.au
Office Hours
After office hours – by appointment