Bite Splints at St. Leonards Square Dental Care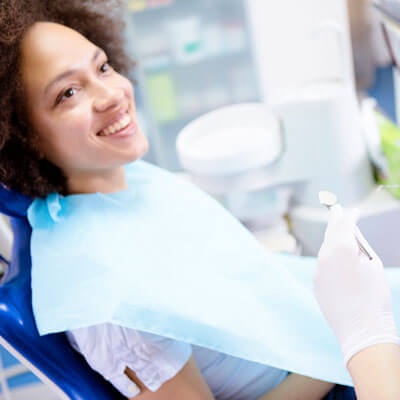 Dr Andrew (Dentist) recommends wearing a protective bite splint if you suffer from teeth clenching, grinding or TMJ concerns. St. Leonards Square Dental Care offers digitally fitted bite splints that can be ready in two weeks. These occlusal splints can ensure a comfortable, protective fit for each patient.
Protection Against TMJ Disorder
Jaw and TMJ pain are often attributed to teeth clenching and grinding due to the tension on both the joint and surrounding muscles. TMJ discomfort can sometimes be due to stress or even sleep apnoea. With an appropriate appliance, these devices naturally prevent joint and muscle tension, providing effective relief when worn as directed.
Safeguarding Your Smile
Bruxism (clenching and grinding) gradually wears down tooth enamel, causing broken teeth and damage to dental work. Wearing a bite splint helps buffer the tension of teeth clenching, allowing wear on the appliance rather than healthy tooth enamel. This design is extremely beneficial, as a bite splint can be updated more easily and affordably than restoring multiple worn teeth.
Frequently Asked Questions
How are occlusal splints made?
We use digital scanning technology to capture virtual moulds of your teeth. These scans are then sent to our lab, who will create the bite splint and deliver it back to our office within about two weeks. No messy impressions are necessary.
Who should wear a bite splint?
Occlusal splints are recommended for anyone with a tendency to clench and grind their teeth together. Because severe tooth wear can lead to complex root canal and crown treatment, investing in a bite splint reduces the need for restorative treatment in the future.
How long do occlusal splints last?
A typical bite splint for grinding and clenching will last between 2-4 years, depending on the individual. As the appliance becomes worn, we recommend replacing it with a newer splint to ensure proper protection.
Reserve a Consultation
Do you need a protective occlusal guard? Request a consultation today to learn more about our custom bite splints.
BOOK ONLINE

Crowns & Bridges St Leonards, Crows Nest, Naremburn NSW | 02 9066 0100