Smile Makeovers at St. Leonards Square Dental Care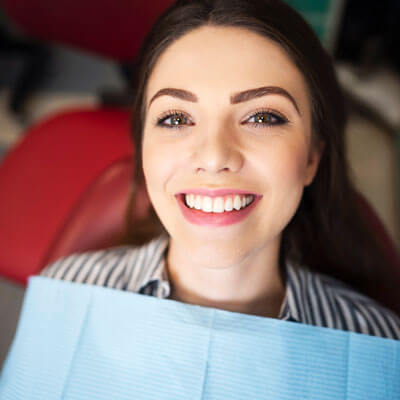 Are you considering a smile makeover? St. Leonards Square Dental Care offers a variety of cosmetic and restorative treatment options, allowing you to plan how your new smile will look. Dr Andrew (Dentist) will work with you one-on-one to discuss which options are available, offering a Digital Smile Design (DSD) preview ahead of your treatment appointment.
Improve the Shape, Size or Position of Your Teeth
Each smile makeover is unique. Depending on your concerns and goals, we may suggest the following cosmetic services:
Dental Veneers- These thin tooth coverings create an instant impact when you plan to transform multiple teeth simultaneously. Cosmetic veneers are crafted to your personal preferences and cover the front of your most prominent teeth.
Clear Aligners- Straighten your smile to improve symmetry and tooth placement. Choose between SureSmile or Invisalign orthodontic aligners.
Teeth Whitening- Brighten your natural tooth enamel for a younger, healthier-looking glow. Professional teeth whitening changes the colour of your smile.
Dental Implants- Do you have missing teeth? Implants restore your smile by supporting custom crowns, bridges or full-arch restorations to help your smile function properly and look whole again.
Preview Your New Smile
Our DSD process allows each candidate to preview their treatment on a computer during the planning process. This imaging makes it easier to compare various aesthetic treatments and feel confident about your decision moving forward. All that's needed are a few photos of your current smile, and then we can apply specific changes in our software.
Whether you're hoping for something dramatic or more natural looking, you can see the digital "before and after" plan to feel confident about your aesthetic enhancement.
Why Invest in a Smile Makeover?
If your smile is worn, stained or needs to be rehabilitated, a smile makeover can help your teeth look whole and healthy again. Each tooth will be restored as needed and designed to look its best. When you feel confident about a straighter, whiter smile, you'll likely be more inclined to share it with those around you!
Reserve a Consultation Today
Book your DSD now!
BOOK ONLINE

Smile Makeovers St Leonards, Crows Nest, Naremburn NSW | 02 9066 0100