Extractions at St. Leonards Square Dental Care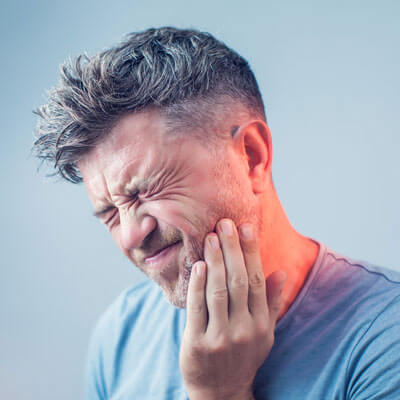 At St. Leonards Square Dental Care, we are here to provide you and your whole family with quality, affordable dentistry. Our highly trained team offer a wide range of services and feature on-site, modern X-rays to give you the dental care you deserve.
We have an emphasis on preventative dentistry so we can help keep you smile healthy and happy for life. If you are experiencing any sort of dental pain or severe periodontal disease, we may need to perform a gentle extraction. This type of procedure is a gentle, most common oral surgery we provide on-site. We try to keep your teeth present where possible, but in some cases an extraction may be the best option.
You may need an extraction due to:
Impacted wisdom teeth
High-risk periodontal disease
Full mouth rehabilitation
Sporting injury or an emergency
Severe Toothaches
One of the most common extractions we perform here at St. Leonards Square Dental Care are wisdom tooth extractions. These third molars sometimes develop in a way that can cause harm to surrounding teeth. If your wisdom teeth are impacting their neighbouring teeth, it not only can cause pain but also makes it hard to clean. This may lead to plaque buildup and overtime cause more serious issues such as gum disease.
If you required an extraction and now have a missing tooth, we have many replacement options to restore your smile. There are not only aesthetic benefits of restoring your smile, but also structural benefits. When there is a missing tooth and nothing there to hold the place, the surrounding teeth begin to shift out of place which leads to a misaligned smile. ??Your Replacement Options
St. Leonards Square Dental Care are proud to offer the following tooth replacement options for you to consider post an extraction.
Dental Bridges – A dental bridge is a custom-crafted material that sits over your neighbouring tooth by the gap. This fills in the missing tooth and provides some support to the surrounding teeth. It restores the look and function of normal healthy teeth.
Dental Implants – A dental implant is a considered one of the most durable, long-lasting solutions to restoring missing teeth. They look just like a natural tooth and have a strong titanium head which is inserted into the jawbone.
Where possible, we may be able to avoid an extraction depending on your circumstance. If you're experiencing an infected or painful tooth, we may be able to perform a root canal treatment. This therapy removes the infected tissue and seals the root canal so no further bacteria can enter the area.
If your tooth is cracked or only slightly damaged, we may be able to restore the tooth with a dental crown. A dental crown works like a protective cap that sits over the tooth, restoring it look and function again. Our crowns are made with high-quality, tooth like materials which last for years to come.
Our goal is to ensure your extraction experience is as comfortable as possible. Once we decide an extraction is your best option, we numb the area, so your extraction is gentle and comfortable. Throughout the whole appointment, Dr Andrew and the team will be consulting with you and ensuring you're comfort. We apply a numbing cream followed by an injection and wait for the medication to take effect.
SAME-DAY EMERGENCY EXTRACTIONS
Are you in pain or think you may require a tooth extraction? Contact us today so we can see you right away in our conveniently located practice.
BOOK ONLINE

Extractions St Leonards, Crows Nest, Naremburn NSW | 02 9066 0100