SureSmile Aligners at St. Leonards Square Dental Care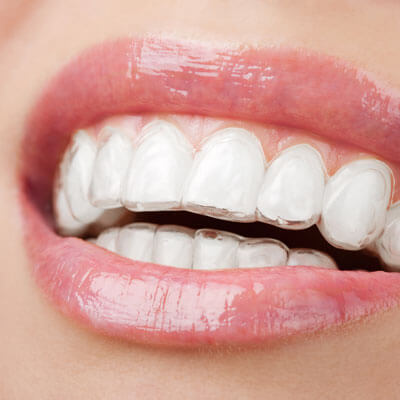 SureSmile is a discreet, removable orthodontic aligner treatment that allows you to comfortably straighten your smile without metal braces. This orthodontic treatment is a predictable and proven way to address issues like crowding, gaps and malpositioned teeth without separate trips to an orthodontist's office. Dr Andrew (Dentist) offers this orthodontic method at St. Leonards Square Dental Care for adults and teens alike.
Benefits of a Straighter Smile
Properly aligned teeth help improve the symmetry of your smile, benefitting its overall appearance. However, there are also several health benefits of wearing clear aligners. For example, by correcting issues like crowding and gaps between teeth, patients can lower their risk of tooth decay, periodontal disease and TMJ disorder.
Frequently Asked Questions
How long does treatment take to complete?
The average case requires nine months to complete. Depending on the individual, treatment length can vary. We can provide you with an estimated time frame during your consultation.
What is the process of getting this clear aligner therapy?
Every treatment begins with a digital scan and evaluation with Dr Andrew. An OPG will also be taken to help map out your tooth movement. When your treatment plan is ready to review, you'll return to our office (about two weeks later) to discuss the options available.
What does the treatment process look like?
The aligners are worn for 22 hours a day and should only be removed during meals, brushing and flossing. Each pair of aligners should be replaced with the next in the series every two weeks. Dr Andrew will see you every month or so to assess your progress and deliver the next sets of trays.
Is this clear aligner method right for me?
This orthodontic method offers tremendous support for patients and practitioners alike. The teeth straightening system is ideal for a variety of issues, ranging from minor crowding to severe tooth malocclusion.
Reserve a Consultation
Contact our office today to learn more about SureSmile clear aligners for adults and teens.
BOOK ONLINE

SureSmile Aligners St Leonards, Crows Nest, Naremburn NSW | 02 9066 0100