Children's Dentistry at St. Leonards Square Dental Care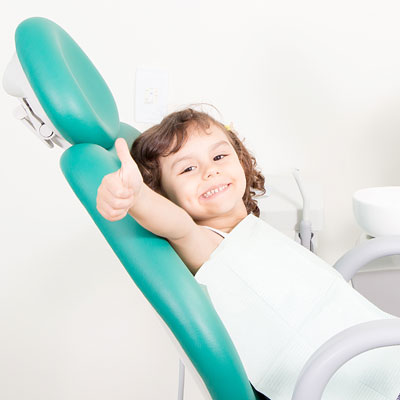 St. Leonards Square Dental Care is a warm, bright atmosphere and completely child friendly. From the moment you walk in, your child will be greeted with a big smile from our team. A child's first dentistry experience is vital on how they view coming to the dentist for a lifetime.
It's vital to give children a fun and educational dental experience, so they want to keep coming back to our practice and develop healthy oral habits. Dr Andrew and the team will ensure children are feeling involved and enthusiastic during their visits. We do this by teaching kids in a fun way and having them participate in the dental examination.
Encourage Your Child's Enthusiasm
We recommend parents to bring in their child when coming in for their own visit. This is so we can slowly introduce them to our dental practice and have them become used to our environment. We will involve your child during your appointment to help them feel comfortable with us.
Your child's first appointment should be scheduled from as early as 3-4 years old. Before then, there isn't too much for us to check. It is vital to encourage a positive view on dentistry for your child. By showing excitement yourself and reinforce the positives of dental care, you are setting your child up with a positive frame-of-mind. This will heavily impact your child's first visit to see us and many more to come.
St. Leonards Square Dental Care accept children under the Medicare Child Dental Benefits Schedule (CDBS). The Medicare CDBS entitles eligible children aged between 2-17 years to have $1,052 of dental coverage within 2 consecutive years. If you have any questions or want to know if your child is eligible, please visit the Medicare CDBS website.
Below you will find a summary of our children's dental services. Children, just like adults, require regular checkups and cleans to ensure their teeth and gums are in tip-top shape as well as their tooth and jaw development is growing as it should. We have a full range of services for children's dental, including:
Dental Examinations – Our gentle and caring team love working with children and giving them an enjoyable experience in our practice. During your child's gentle exam, they will help our dentist count each of their teeth, one by one. Then, our dentist will take a look inside while talking to your child and having them feel like they're participating in the experience. ??We will then proceed with X-rays (if applicable) and discuss with mum or dad the results. We love to see children enthusiastic about dental care, so we do everything we can to make their visit fun and educational.
Gentle Cleanings – Dr Andrew is a gentle, calm dentist with a very caring nature. He likes to ensure kids are feeling comfortable and happy when sitting in the dental chair. During your child's cleaning, we will discuss the importance of good oral health habits and proper tooth brushing exercises.
Dental Fissure Sealants – Fissure sealants are great for children who have areas in their back molars which are deeply grooved. These grooves can be at risk of accumulating bacteria and may require a filling down the track. So, to prevent the need of a real filling, we can apply a fissure sealant on the surface of the tooth. ??This is a gentle, easy way to fill the grooves as they develop. Sealing these areas also make it much easier for your child to clean their teeth daily.
Fillings – It is important to identify cavities at an early stage, especially in our youngest patients. This allows us to fill the cavity and prevent it from worsening over time and turning into a more serious and costly condition down the track. Our gentle, filling solution is a safe and tooth like colour. It will blend in perfectly to your child's teeth.??Dr Andrew is very calm and gentle in his touch. He will ensure your child is relaxed and comfortable during their filling procedure by talking to them throughout the process.
Fluoride Treatments – Stronger enamel is healthier and more durable for years to come. It is more resistant to decay and protect your child's smile, similar to a protective barrier on the tooth's surface. We provide a fluoride treatment with children's cleaning appointments.
Mouthguards – Does your child play sport? Whilst wearing helmets and protective gear is important while playing contact sports, it is just as important to protect your smile as well. We make custom-made mouth guards in our practice. This comfortable appliance safeguards the teeth which helps to reduce the risk of dental accidents.
BOOK YOUR CHILD'S DENTAL APPOINTMENT
Contact our team today to schedule in your child's visit! We look forward to welcoming you in our practice.

Children's Dentistry St Leonards, Crows Nest, Naremburn NSW | 02 9066 0100